Combination of Creative Idea,
Implementation

& Hardwork

Started as an aluminum extrusion fabrication company, Pro Facade Sdn. Bhd. combining expertise and knowledge in aluminum-based material fabrication for 12 years.
PFSB then steps in the fabrication and installation of facades, including: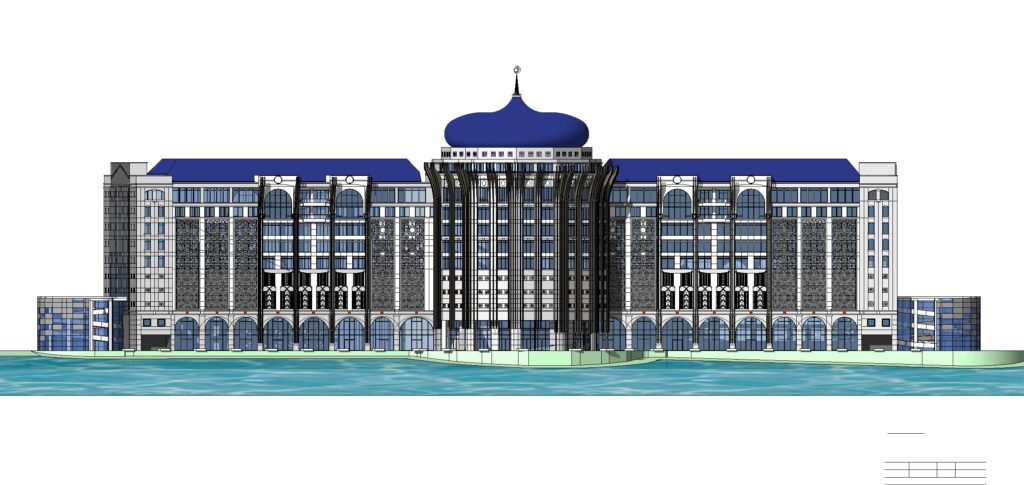 Aluminum Composite Panel
Aesthetic Architectural Products
Structural Glass & Spyder Fitting Façade
Aluminum solid panel & perforated panel.
Other façade treatment method & combination of material such as polycarbonate, PVC foam cutting, cement board, GFRC (Glass Fibre Reinforced Concrete), etc.
Our
Philosophy
Creative Idea, Implementation & Hardwork
3
Principles

of works

5 STAR consultation services
achieve desired design.
budget.
time frame.
Getting tired of the dull feeling of your building external? lack of
ideas

?
We can help. Tell us briefly what you need, and we'll settle the rest, starting with the design stage; we have an in-house designers to give you an overview of the final results of your building facade, including fully rendered 3D CAD.
Our advantage at PFSB is our 5 STAR consultation services. We work closely with our client to achieve desired design, budget & time frame. Our consultation is the core of our business.
Capability

, Project Time Frame
PFSB personnel at management and construction sites are all accredited and comply with all SOP aspects of workplace safety. We will ensure sufficient human resources to ensure the smooth running of the project, the best quality of work and the completion of the project within the promised timeframe.
Registered with the Construction Industry Development Board of Malaysia (CIDB) and the Ministry of Finance Malaysia (MOF), PFSB is able to stand alone as the prime contractor in the Malaysian government contract. CEO of PFSB, En. Muhamad Saiful himself is one of the panellists in drafting the National Occupational Skills Standard (NOSS) for the Department of Skill Development; Ministry of Human Resources, Malaysia for Building Aluminum & Glass Installation Standard.